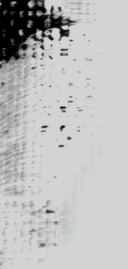 Wor-thy (wûr-the)
1. Having merit or value <A worthy cause.>
2. Deserving <Worthy of acclaim.>
3. Being honorable <A worthy person.>
Wendi Slatons most recent release is appropriately titled Worthy...

"Worthy is the result of over a decade spent suppressing, resisting, and questioning the validity of my voice as an
instrument, as a writer, and as a human."

Two nationally distributed albums ... touring to support each release ... over a decade of songwriting split between Texas, Los Angeles, Nashville, and Europe ... and over 1800+ live performances. This is the brief history of Slatons music career.
A native Texan, Wendi cannot remember at time when music wasn't a part of her world. Her voice, a powerful instrument, commands attention. Her sultry vocals are reminiscent of the soul of Etta James, Bonnie Raitt, and early Melissa Etheridge. Combine this with introspective lyrics and you get a passionate and talented artist with depth.

It is apparent in every performance that Wendi is in her element on stage. Whether you catch her playing in an intimate coffeehouse or for an audience of thousands she will captivate you with her dynamic energy. In 2003, Wendi incorporated the dramatic arts into her love for performing. She was accepted into The American Academy of Dramatic Arts in L.A. and quickly proved to be a natural in front of the camera consistently being cast in commercials, TV, films, and theater productions. Wendi will be touring with the musical A Ride with Bob beginning in June of 2006. She plays an amazing 12 different characters and shares the stage with nine time Grammy winners Ray Benson and Asleep at the Wheel.

Listeners relate to Wendis raw emotion and the vulnerability that makes her music powerful. It is an undeniable passion for Wendi to express this music.

"I feared success, failure, rejection, and acceptance equally. I told myself I was too old, not good enough driven enough ...
I prayed for strength, grace, guidance, and faith and the universe gave me Worthy."